"There is no tool for development more effective than women empowerment." – Kofi Annan
Being a sole bread winner supporting a family of six, Latifah was no stranger to a hard life and having it rough. Her husband was whipped to death by a crocodile as he was busy pulling a sago log by the river. Despite being severely traumatized seeing his half-eaten body a few hours after their usual morning goodbyes, Latifah knew that life must go on. In 2019, when a group of women, members of the International Women's Federation of Commerce, and Industry Malaysia (IWFCIM) came to visit the small fishing village of Beladin, situated in the district of Betong, Sarawak, Latifah was elated to share her achievement as one of the 48 seamstresses at Beladin Fashion Center (BFC). The one-day event where the ladies paraded their beautifully designed garments at the local townhall and enjoyed the afternoon learning how to cut from the guest designer, Xenia Boers, was testimony of the positive impact of IWFCIM's project to set up Beladin Fashion Center, a community center supporting the underserved communities of tailors and seamstresses. Latifah was not the only elated beneficiary.
For Thanam, being appointed as the Principal Teacher of the Sewing and Tailoring School, YWCA VTOC was beyond her wildest dream. Her life had been tough since she was little. She had experienced the pain of being transferred from one guardian / orphanage to another. Many times! A glimmer of hope came when she reached her early twenties. Her new guardian was supportive, and her life changed for the better. Her guardian persuaded her to join the YWCA VTOC to learn sewing and tailoring to improve her life prospects, but she was reluctant, resisting for fear of failure. Finally, when she was 26 years old, Thanam made that bold move and joined the YWCA. Twenty years later, Thanam who not only led the Sewing and Tailoring School but also owned a tailoring shop with other fellow graduates of the YWCA, claimed that joining the YWCA was the best decision she had ever made.
Coming from the other side of the socio-economic spectrum, Jodie1, a consultant and an entrepreneur as well as an active member of IWFCIM, also thought that the trip to sleepy Beladin was one of the best decisions she had ever made. At the center, she had met about 48 women, young and old – all with interesting stories, and some heart-breaking ones. She felt small among the bold, courageous women who have lived through much hardship, and yet had the most beautiful smiles on their face. On the bumpy bus-trip back to Kuching later that evening, with Kofi Annan's famous quote on women empowerment ringing in her ears, Jodie vowed to continue supporting the underserved or vulnerable communities of women. Besides providing training in sewing and tailoring and establishing the Beladin Fashion Center, IWFCIM had been sourcing contracts for the ladies to provide an avenue for them to earn a decent income.
When COVID-19 struck in March 2020, Jodie decided to provide an online avenue for the Beladin and YWCA communities, with the support from Yayasan Hasanah to reach out to a bigger market by creating the social enterprise marketplace platform, benang.org, for tailors and seamstresses in Malaysia. She was determined to empower the underserved community of women who had inspired her by projecting their compelling attributes – bold, courageous, grit, tenacity, empathy, confident, perseverance, patience, authentic – through the clothing that they sew.
Together with a reputable local fashion designer, Masrina Abdullah, Founder and CEO of Masrina Abdullah Empire Ventures Sdn Bhd (MAEV), Jodie and team created a portfolio of designs which embody the characteristics and attributes demonstrated by the empowered women tailors at benang.org.
Explore the personas depicted at https://benang.org – Roxy, Kate, Mei Ling, Diana. Shirley, Cecil and Amanda. Each persona represents a specific character or attribute. Each carries its own empowerment message to celebrate our underserved community of tailors and seamstresses.
Choose a Persona, Dress to Empower
Place a tailoring order through Benang.org
Let the empowered women sew for you
_________________
1 not her real name
Roxy Blouse Collection
Roxy is a persona embodies strong character. It exudes confidence and can be worn for casual as well as working attire by matching with the right bottoms – either skirts, long skirts or pants. Meant to be flexible and practical, it represents the attributes of strength and courage of our underserved communities of tailors and seamstresses.
Kate Blouse Collection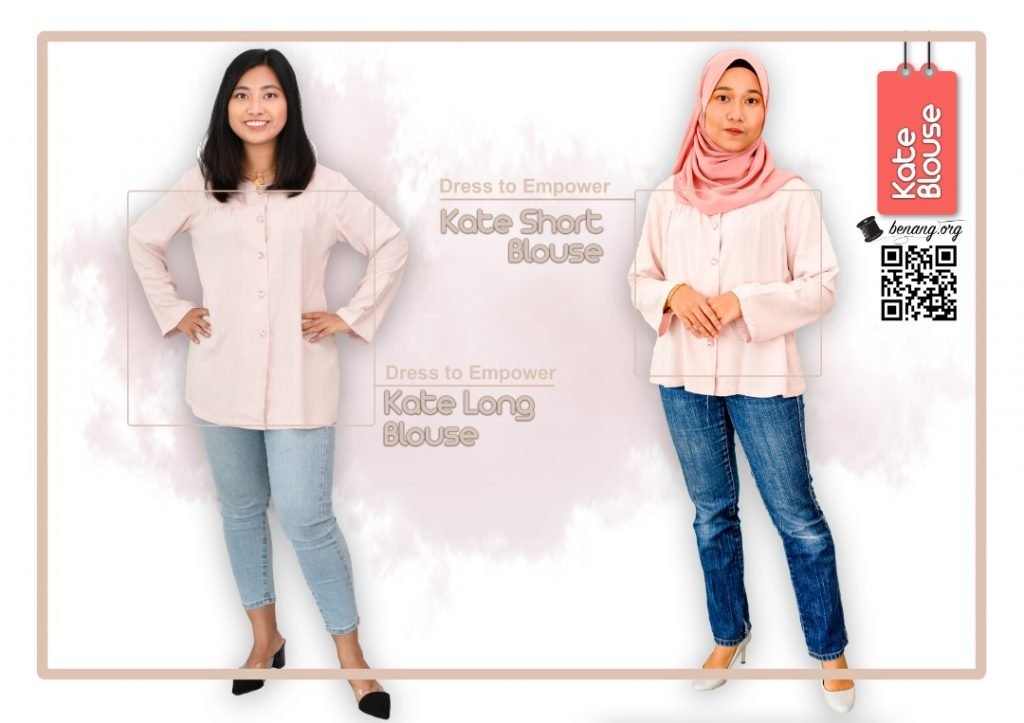 Kate is the girl next door who is sensitive towards her neighbours and the community she lives in. Naturally she cares about others wellbeing, deep rooted from her upbringing of family comes first. She tends to empathize with others and will do all she can to help those in need.
Mei Ling Blouse Collection
Diana Jacket Blouse Collection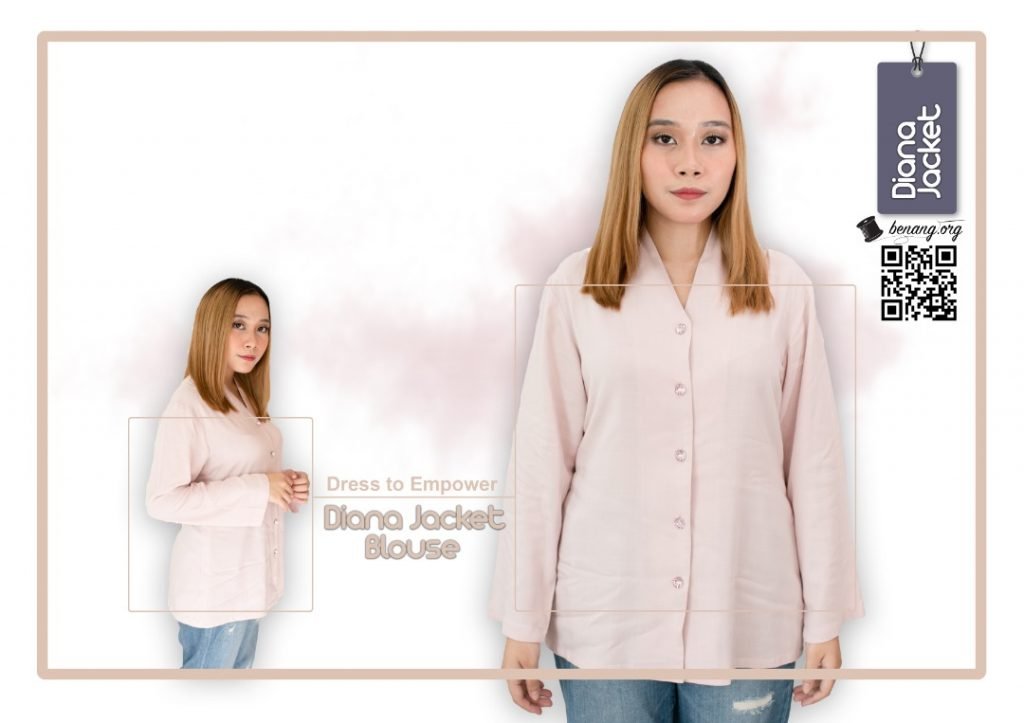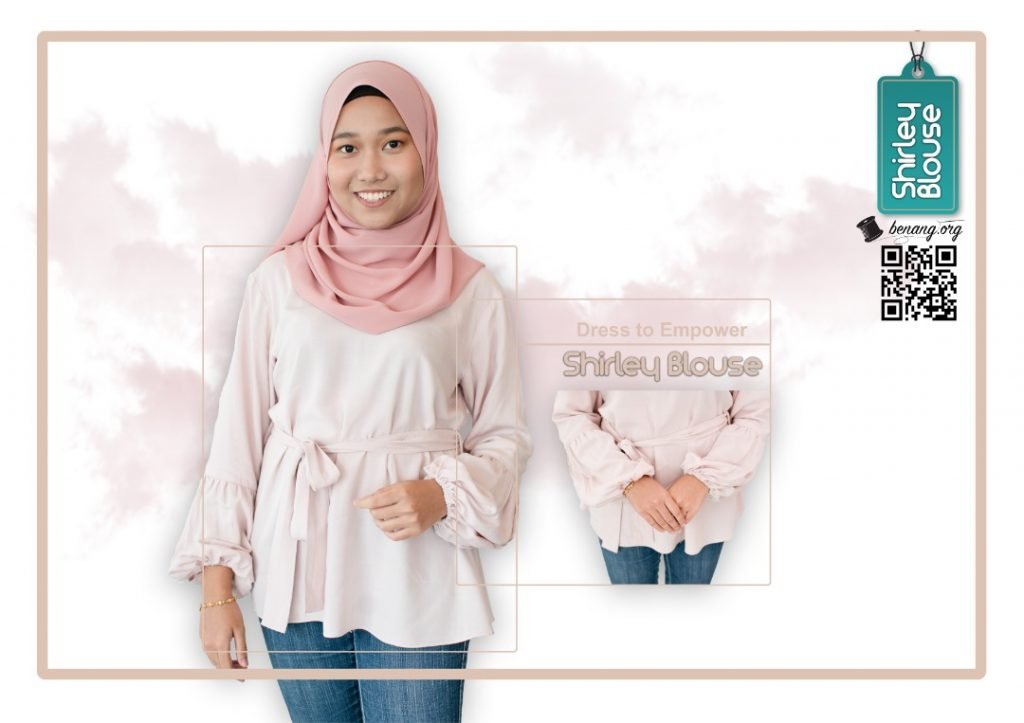 Cecil Blouse Collection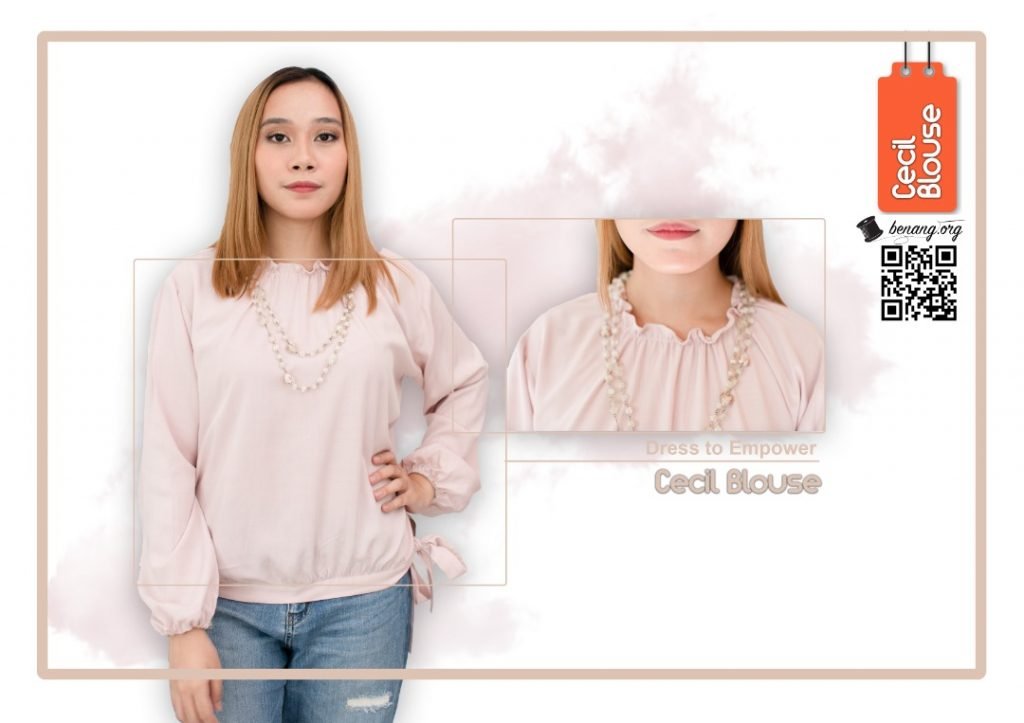 Amanda Tunic Blouse Collection