We are a community of hopes and dreams.
"A dream is the bearer of a new possibility, the enlarged horizon, the great hope." – Howard Thurman.
We live in this world believing that everyone has the potential to make an impact to leave the world a better place for the next generation. We need to play our role of supporting each other to empower all to reach their full potential. We strive to provide better opportunities, better chances and better means for all to enhance their quality of life a few notches possible.
Our communities of underserved tailors and seamstresses share the same values. A world of hopes and dreams.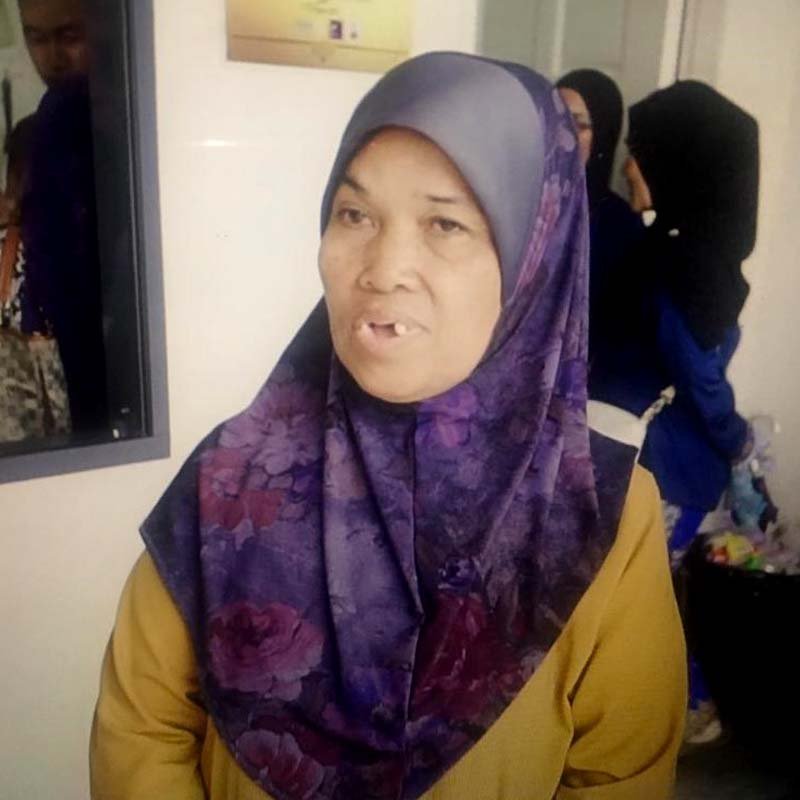 Puan Latifah binti Nen resides in Beladin. She learned new skills in sewing and tailoring at the Beladin Fashion Center 2 years ago. She has truly welcomed the new learnings. She is excited about the new change. It represents new opportunities for her.
"I have 6 children – 2 daughters and 4 sons. My husband died seven years ago, eaten by the crocodile while working at the river. My brother has helped me throughout the years. My brother in law recommended that I joined this Beladin Fashion Center to learn new skills. It is a really great change for me. Now I make my own clothes. I feel good to be able to do that. At the same time, I got to know new friends and my time at the Center has been very fulfilling. I hope I can continue learning and making clothes for a long time."
Puan Hayati bin Razali, a Beladin resident learned sewing and tailoring at the Beladin Fashion Center. She has genuinely enjoyed her new skills and her new friends that she has met at the Center. She has made some clothes for clients too.
"I have 4 children. My husband is currently sick. I am doing my best to provide for the family. Since I started training at the Beladin Fashion Center, I have gained so much experience. I enjoy sewing and tailoring. I have made some clothes for nurses in Johore. I find my new experience very fulfilling. Interestingly, despite being busy, I really feel less stressed and more productive."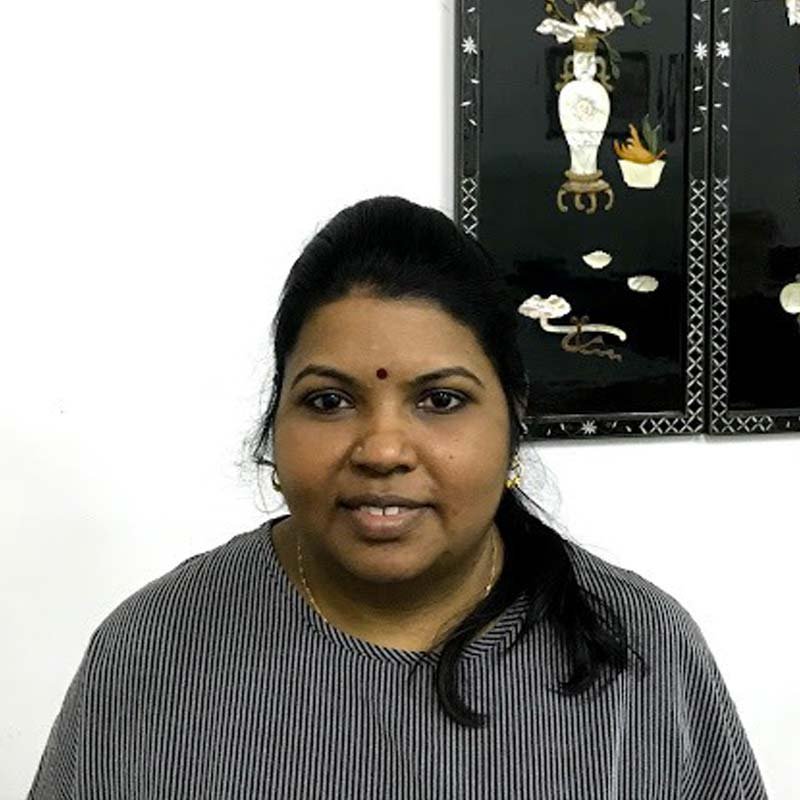 Ms Thanamletchumy a/p Nadeson, a Kuala Lumpur resident is currently a Sewing and Tailoring teacher at the YWCA Vocational Training and Opportunity Center (VTOC). Going through a very colourful journey of life, Thanam has appreciated every moment of her life. She has now begun to receive bulk tailoring orders after being in the apparel industry for a total of 20 years.
"I started learning sewing and tailoring when I was 26 years old. Not because I wanted to. But because I was forced to. I was so scared to join the YWCA VTOC when my Guardian asked me to. She persuaded me a few times before…I was scared because my experience living with multiple Guardians in multiple places before were not great, and I didn't want the same thing to repeat itself. Anyway, one fine day, after much persuasion I decided to give it a shot because I wanted to do something with my life. That was in a way, a gamble that I took. Interestingly, it has turned out well for me. I enjoyed learning sewing and tailoring. I never thought I would have liked it. Within the first year, I did so well that YWCA VTOC hired me as Assistant Teacher for its Sewing and Tailoring School when I turned 27. My passion in sewing and tailoring grew immensely. I felt that I was really making a difference. Then I started taking extra classes on my own to learn more about sewing and tailoring. In 2008 I became a full-time teacher. I have been a full-time teacher for 12 years now. I have taken sewing and tailoring orders as well. And now, I am at a very interesting time – I have started to receive bulk tailoring orders…….that decision to join the YWCA VTOC when I was 26 years old was a real turning point for me."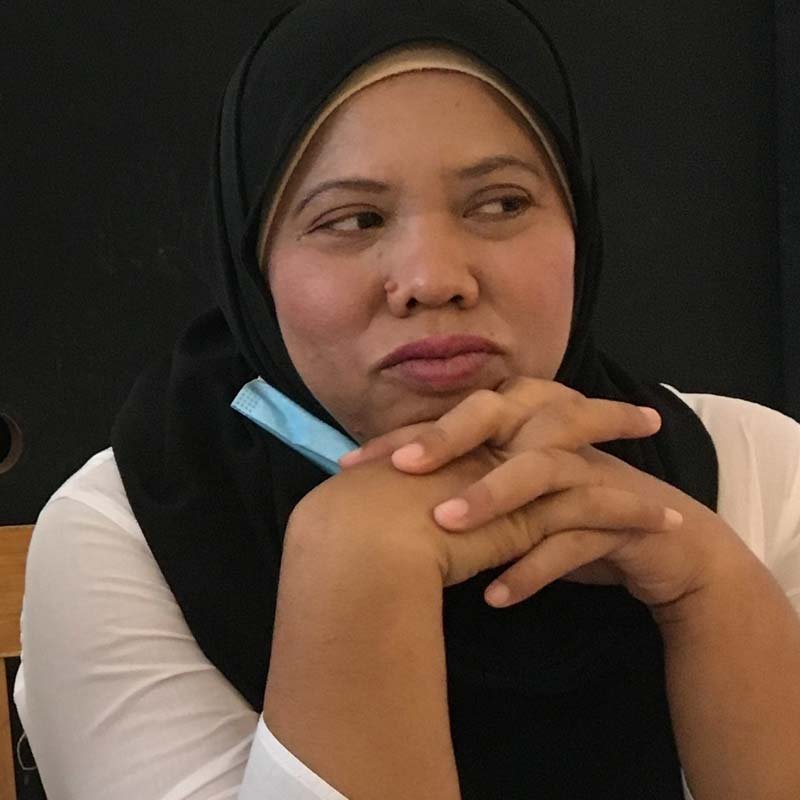 Puan Haslinah Jemain currently residing in Seremban, Negeri Sembilan. She learned sewing and tailoring on her own. A self-starter she started working with various well-known designers in her early career. After a few years working with the well-known designers, she decided to be on her own. She has enjoyed the journey of being a tailor for a long time and look forward to doing it for many more years to come.
"I will describe my journey in three most memorable experiences. The first one is about the excitement of learning new skills when I first started and being around the well-known designers. I worked with many of them for a long time and life was pretty good. Then I ventured into my own. Of course, I loved the freedom of being my own boss, however, the industrial challenges and business management took a toll on me. I got very tired of the whole process. I felt I was always playing 'catch-up' and it was very difficult to have peace of mind, let alone to focus on personal and family demands as well. That drove me to make a really major controversial decision. I decided to quit and do something totally different. I travelled to Australia for a couple of years, working as a fruit picker. That was all I did day in day out. I did collect a lot of money. And after two years I decided to come back home. Since then I have made a comeback in sewing and tailoring. Now, I am at a happy place. I feel really good being back and doing what really matters to me – tailoring and making people look good!"
Four stories and many others….
Our community is all about hope and dreams. With hope, we will turn dreams into reality.